We Cater to Small Businesses
If you are starting a new business, you can ensure that your bookkeeping is handled correctly right from the start. 
If you have an existing business, do the daily demands allow little to no time to work on your finances?  Are the costs of having a full-time bookkeeper too expensive?
We can design a unique bookkeeping services package that fits your individual situation and needs. Our bookkeeping services are designed to provide you with an accurate analysis to help you understand your business' financial position.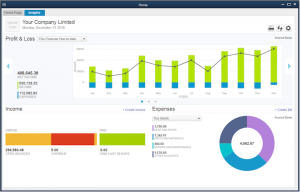 Put a smile on your accountant's face.  Be prepared at tax time. 
Security
We're based in the United States, with offices in several states.  All bookkeeping is done in-house. We will never outsource your bookkeeping or send your data overseas. We'll accept your data via hand delivery, U.S. mail, or electronically. 
Industries We Serve
Construction
Education
Food Services
Logistics
Non-Profit
Professional 
Real Estate
Retail
Transportation
Other